Barrel Racing to VICTORY in a... WintecLite All Purpose D'Lux!?!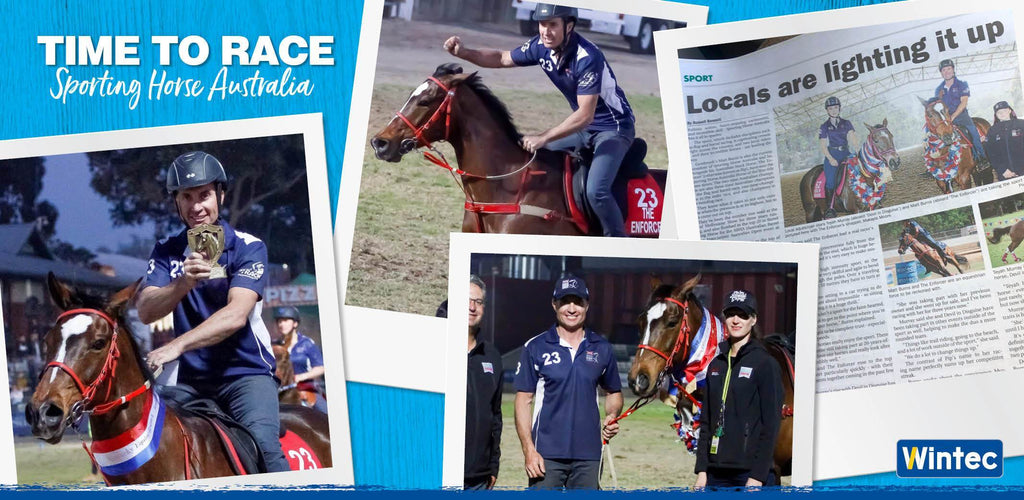 Wintec Saddles sponsored ambassador Matt Burns of Sporting Horse Australia enjoys the rivalry and banter that comes with his unique choice of saddle - with a number of his fellow competitors opting for the more traditional, fender saddle. 
Abord 'The Enforcer', Matt took out a number of accolades at the recent Royal Melbourne Show, including:
Australian Champion for the second year in a row,
Australian Championship Flag and Barrel race for the 3rd year in a row, and the
Stake race title for a second time.
Matt's unique choice is starting to take hold throughout the ranks of Sporting Horse Australia with a number of the organisations' riders now bending and racing in their lightweight and nimble Wintec saddles. Under 18 Champion Teyah Murray was also spotted competing in the WintecLite All Purpose D'Lux saddle!